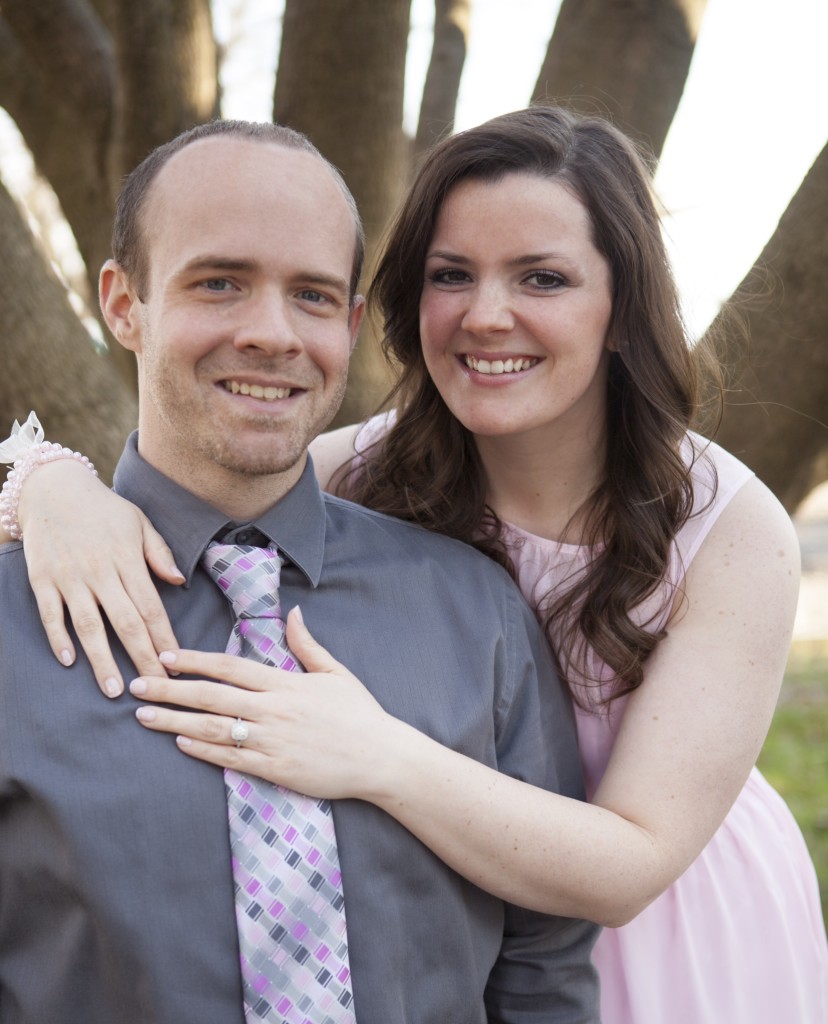 Meet my sister.
Ashley Denise.
You will not meet a sweeter, just as beautiful on the inside as she is on the outside, girl after God's own heart, than this girl right here.  I kid you not.  But last year she found someone else who now occupies a part of her heart, Dan.
After years of thinking being single was her destiny and actually coming to terms with that fact, along comes Dan.
Their's is a modern day love story as they met online.
And they haven't looked back since.
And being the best maid of honor around town, I had to bring my party planning skills out of retirement and throw her the most deserving, beautiful, bridal shower.
I decided to go with a shabby chic, vintage feel as that was going to be the feel of the wedding.
(Just wait until you see the wedding pics!  Stay tuned!)
From hosting a television show I've made some pretty good connections, so I was able to score this beautiful space at Java Connection in Rantoul.  They were more than accommodating and I just fell in love with that rustic brick wall as the perfect backdrop for the party!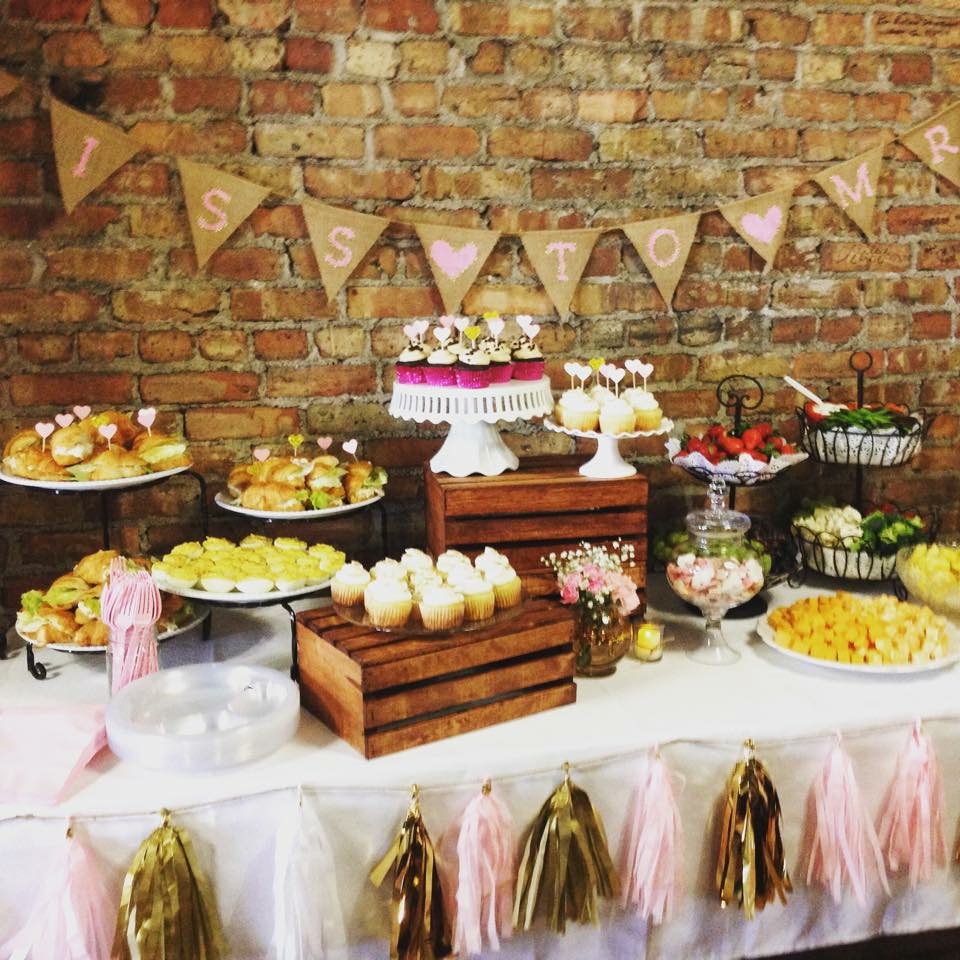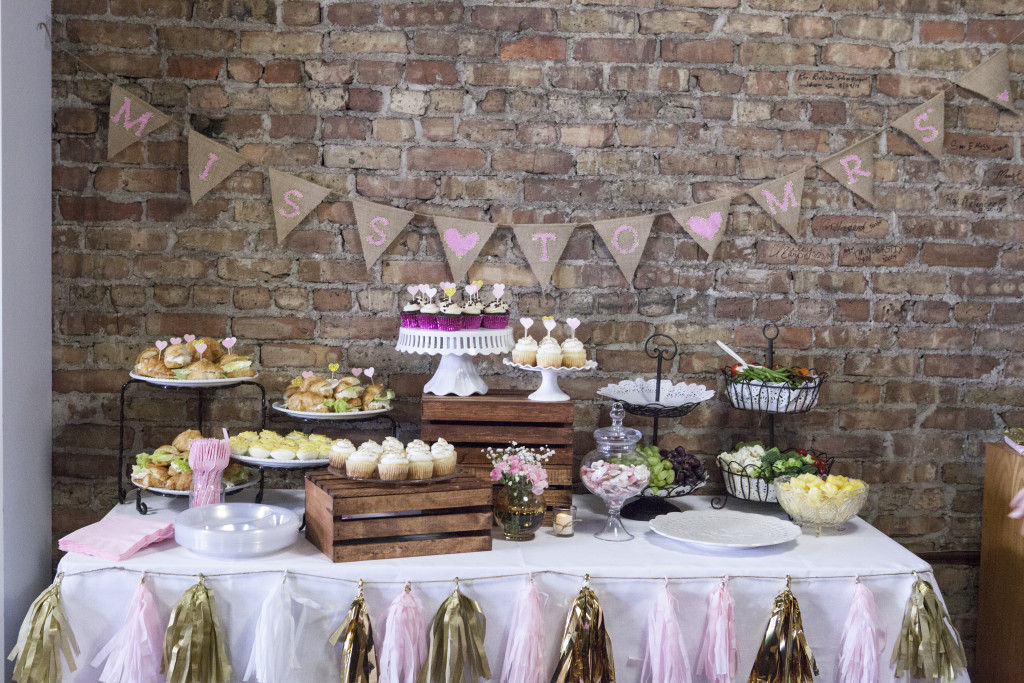 I tried to DIY this shower as best as possible, from the pennant banner I found at Hobby Lobby that I stenciled "Miss to Mrs" to the tissue paper tassel garland that couldn't have been easier to make.  I borrowed the crates from Ashley since they were part of the decor for the wedding.  And can I just say how obsessed I am with pink and gold?  I think it may be obvious as you see the rest of the details of the shower!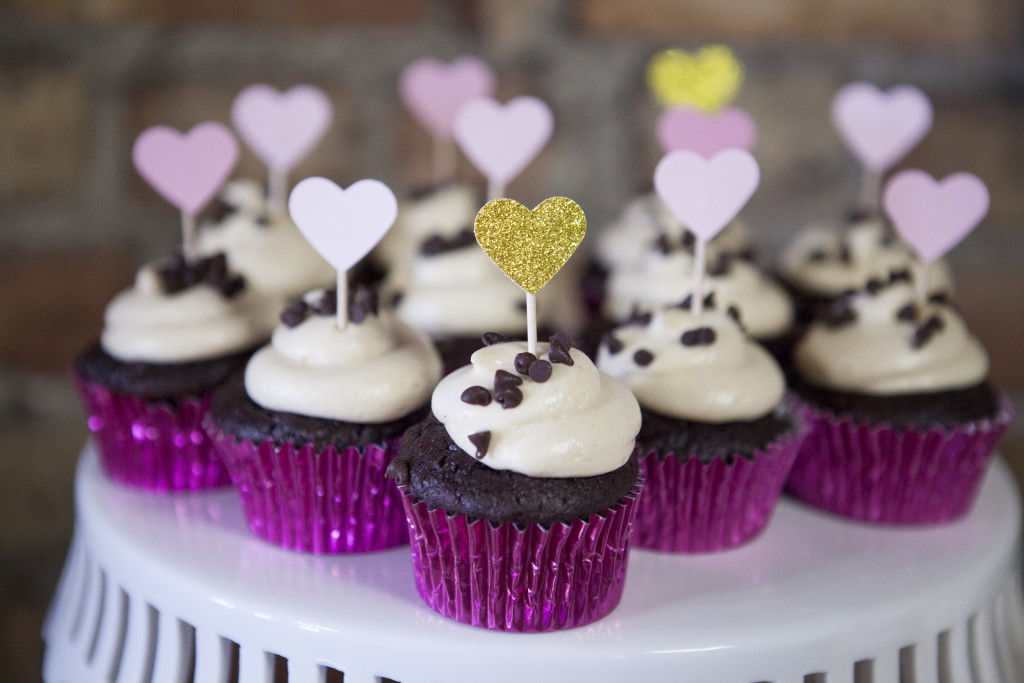 These cupcake toppers couldn't be easier, a heart punch, hot glue, and toothpick. Bam.
And these are some of the most delicious cupcakes, ever.  They are a devil's food chocolate cake, full of chocolate chips and topped with a frosting I think I could simply eat straight from the bowl with a spoon.  Let's just say there's cool whip, peanut butter, and cream cheese involved.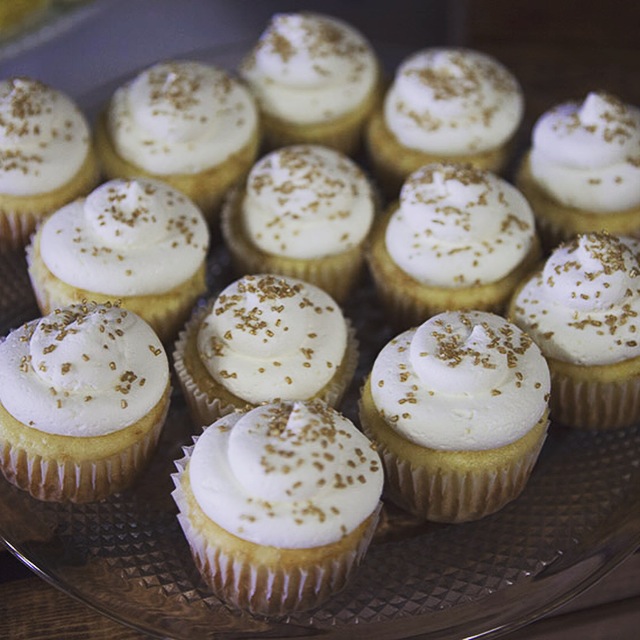 And these are my go-to cupcakes with buttercream frosting.
Simple. White. Delicous.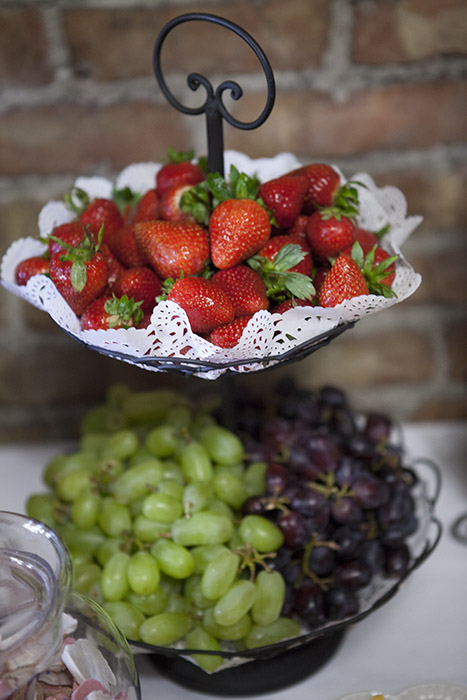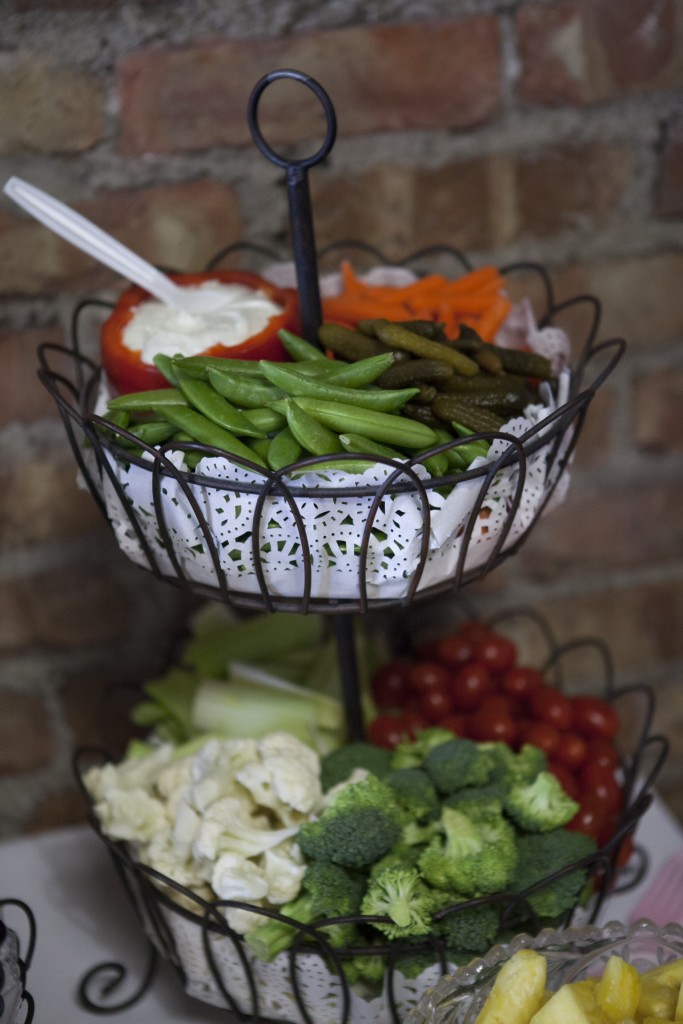 The menu consisted of fruit, veggies, chicken salad sandwiches, and my Grandma's famous deviled eggs.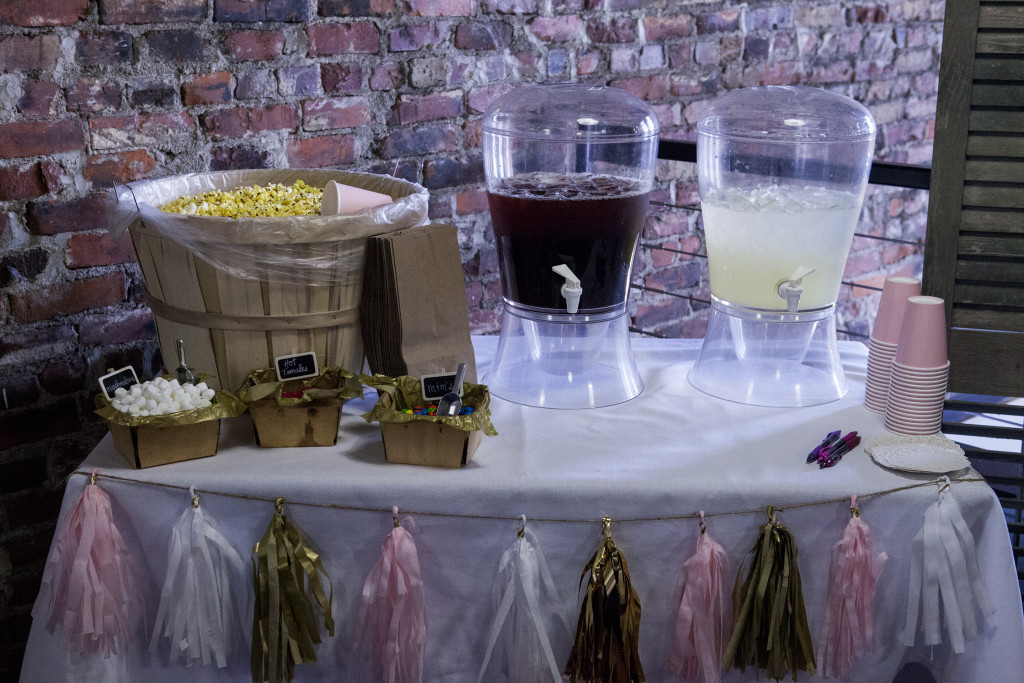 As a party favor I set up a popcorn bar.
I provided the popcorn (thanks Rural King!) and then a few different fun toppings, because who doesn't love having something a little sweet in their savory popcorn?  I had marshmallows, m&m's, and hot tamales.  Have you ever had hot tamales with popcorn?  It's like a popcorn ball. So yummy!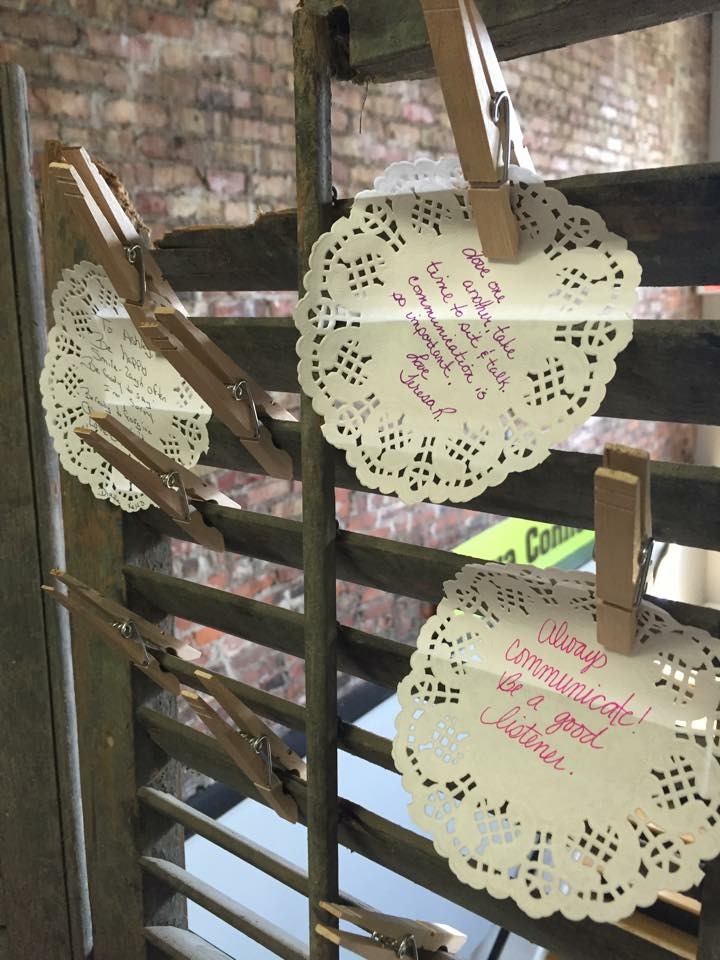 Next to the drink station were a set of old shutters I set up for guests to pin "Words of Advice" for the bride on little doilies.  They pinned their notes up to the shutters with clothespins.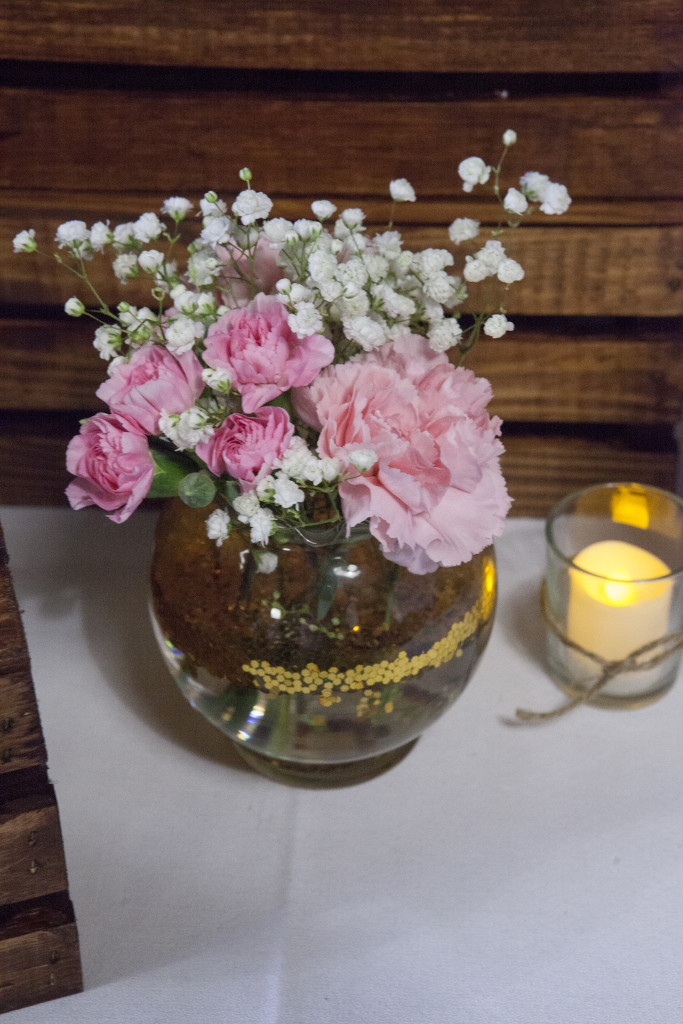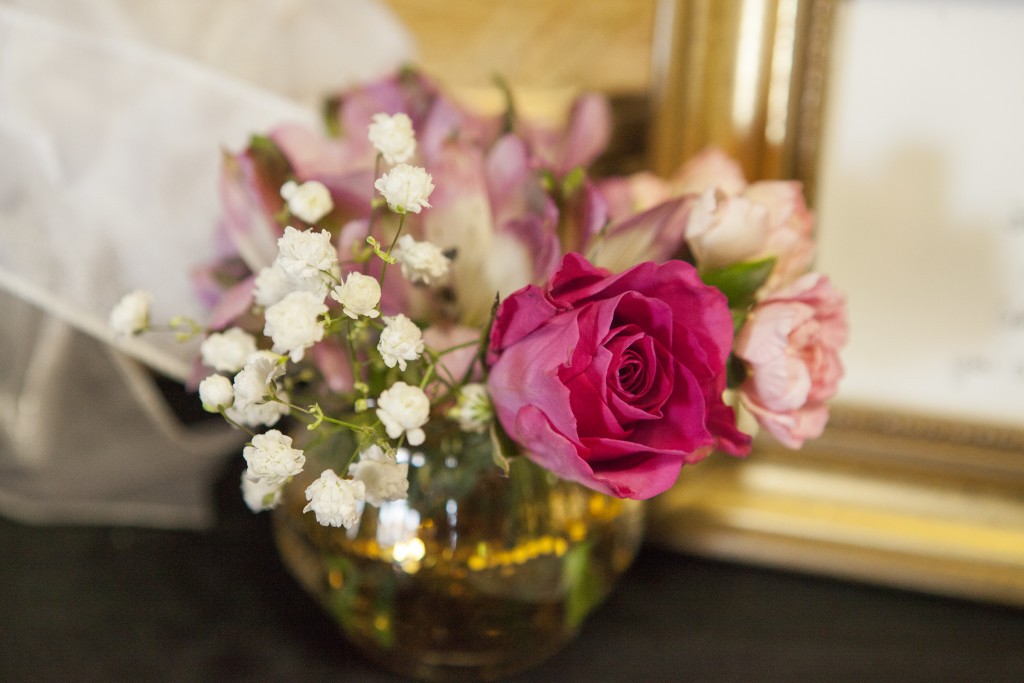 Threw the flowers together in little vases I found at ReStore, then I added glitter to the water to give them a little sparkle.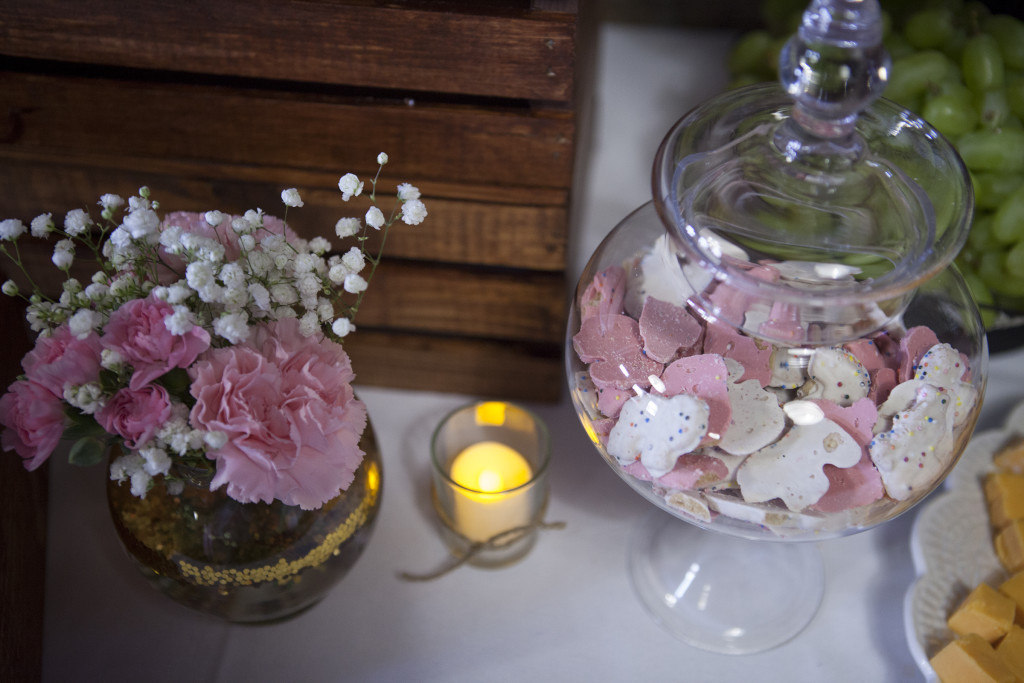 Want to know a little secret?
Of course you do.
Do you see those animal crackers up there?  The pink and white ones?  With the beautiful candy sprinkles?
They're the reason I started a journey with Weight Watchers.
But that's a story for another time.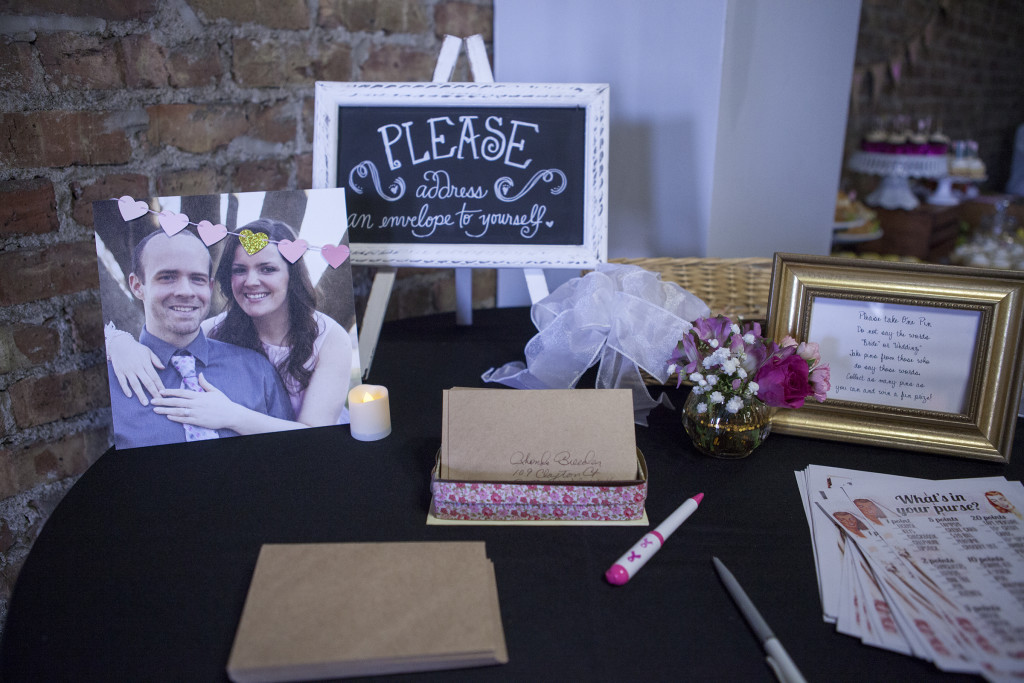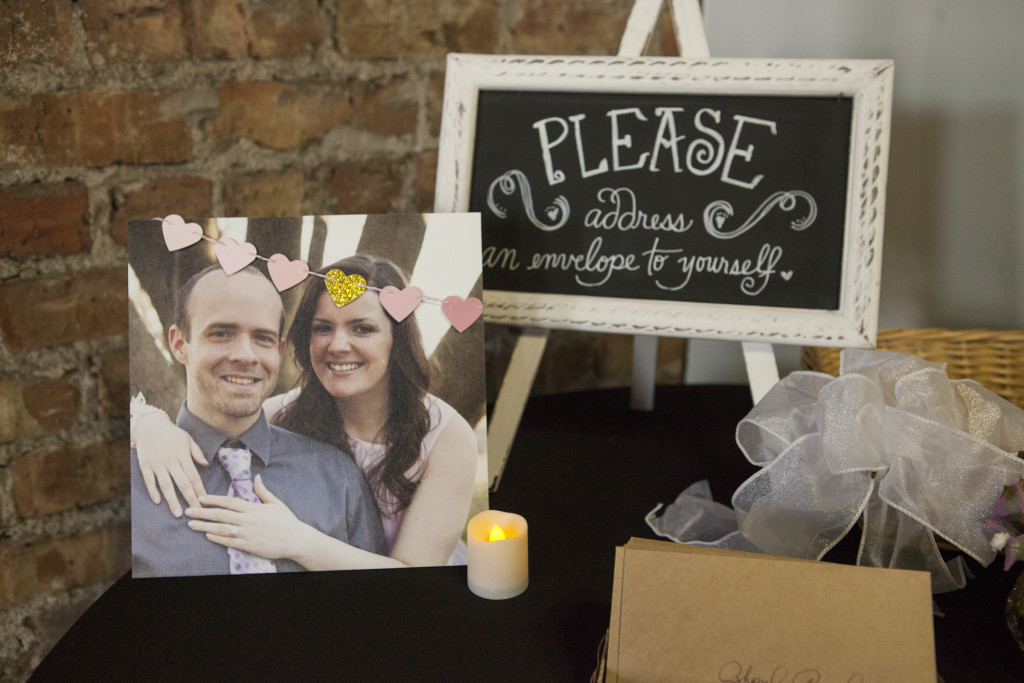 I had this little table set up for once people arrived so they could self-address a thank you card envelope. That is so incredibly helpful to the bride or mom-to-be at any shower.  It will save them a heck of a lot of time!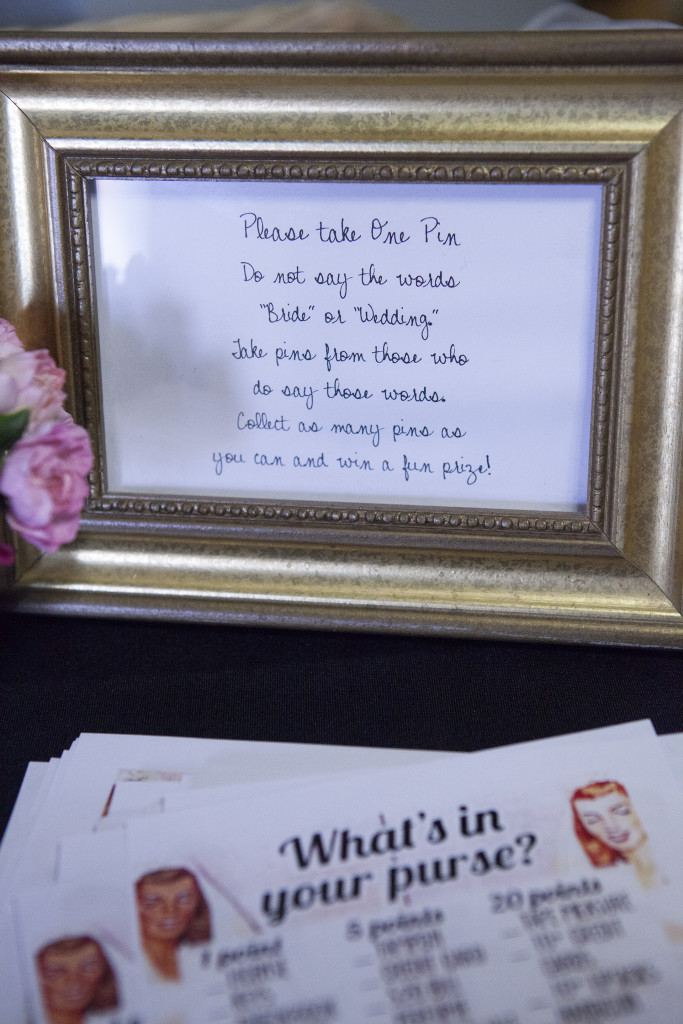 And what would a shower be without a few fun games?
We played the What's in Your Purse? game as well as the clothes pin game where you were discouraged from saying "bride" or "wedding."  If you were caught saying either of those words, you had to give up your clothespin.  I don't think I need to tell you who the champ of that game happened to be…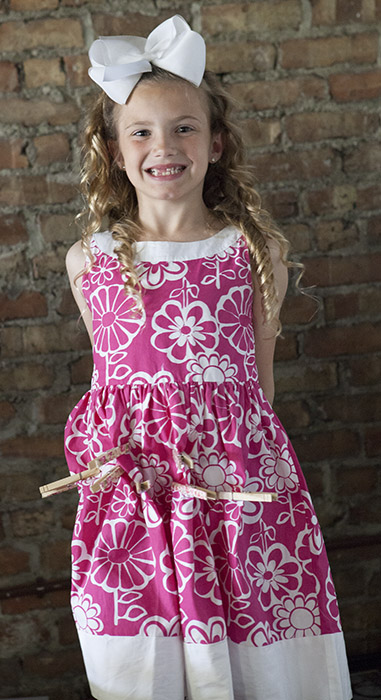 This girl LOVES her Aunt Ash.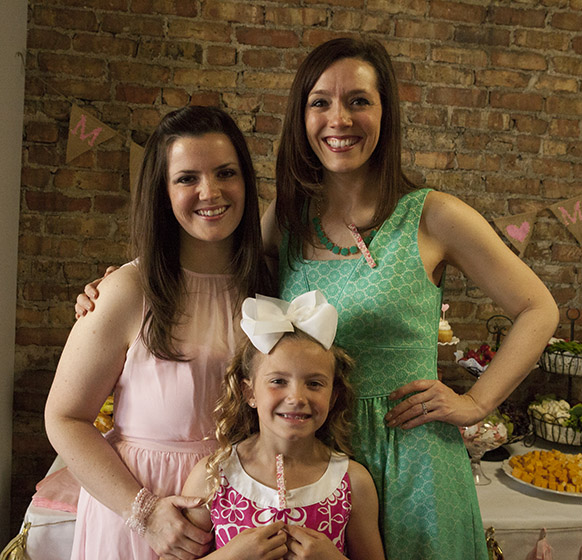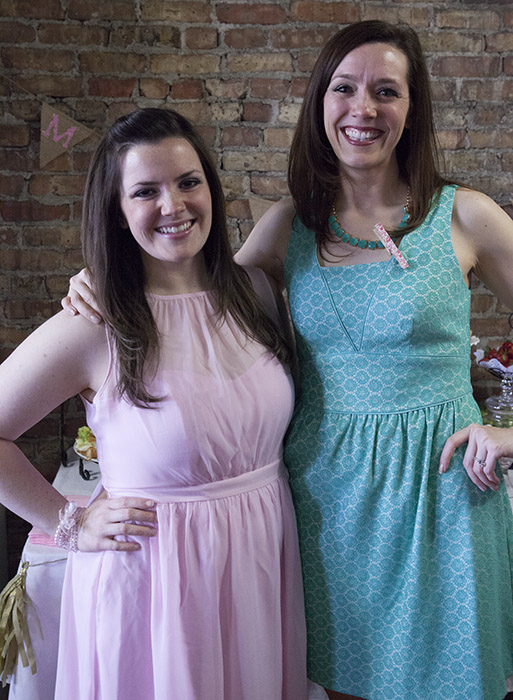 As do I.
Everything turned out just as I pictured in my head.
I wouldn't have been able to pull it off without some amazing helpers, namely my mom (who also served as photographer), my Aunt Susan, Grandma, and even Ashley's friend Jacque, who happened to arrive early and got put to work!
Now how about a sneak peek of the wedding????