Here's a look at this past week's Fira Boutique looks for ciLiving!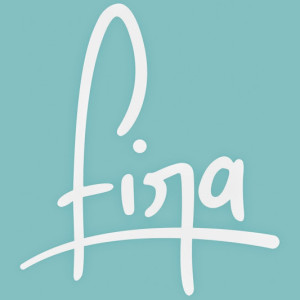 I'm quickly becoming a HUGE Everly Clothing fan.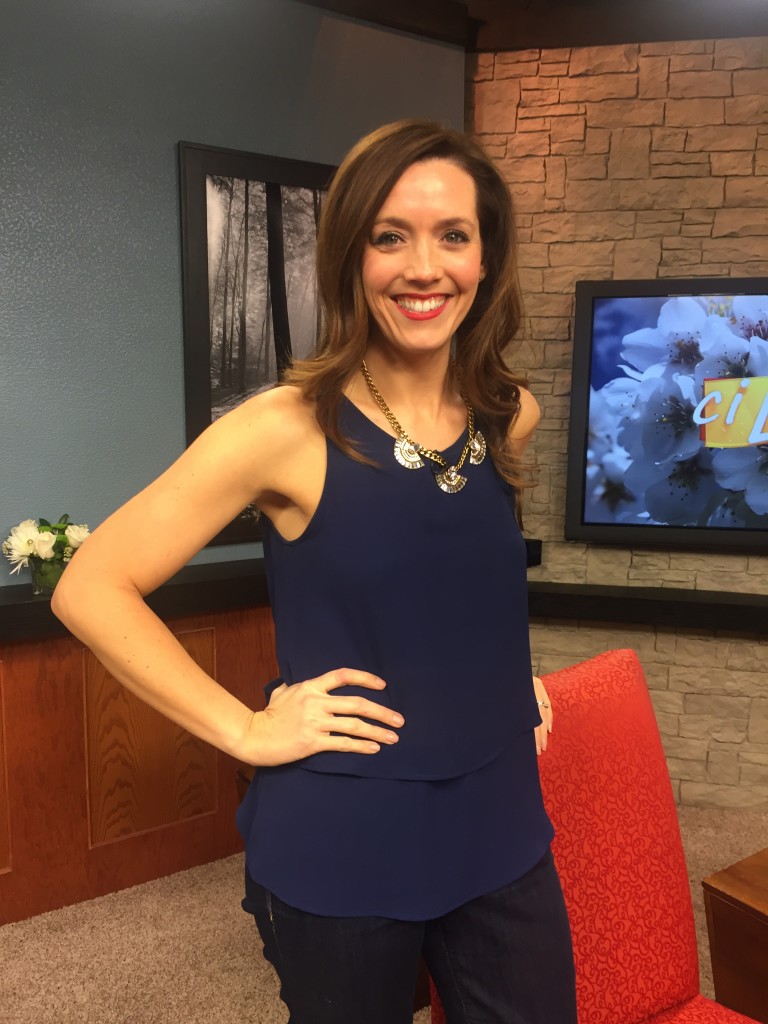 Everly Clothing is a young, contemporary clothing line with clean lines.
This navy, layered, sleeveless top was perfect for Election Day!
I wish I had gotten a shot of the back of this top as it had a fun peek-a-boo opening.
Paired it with a statement necklace and the only thing missing was my "I Voted!" sticker.
This top isn't online, so best head into Fira to snag this one.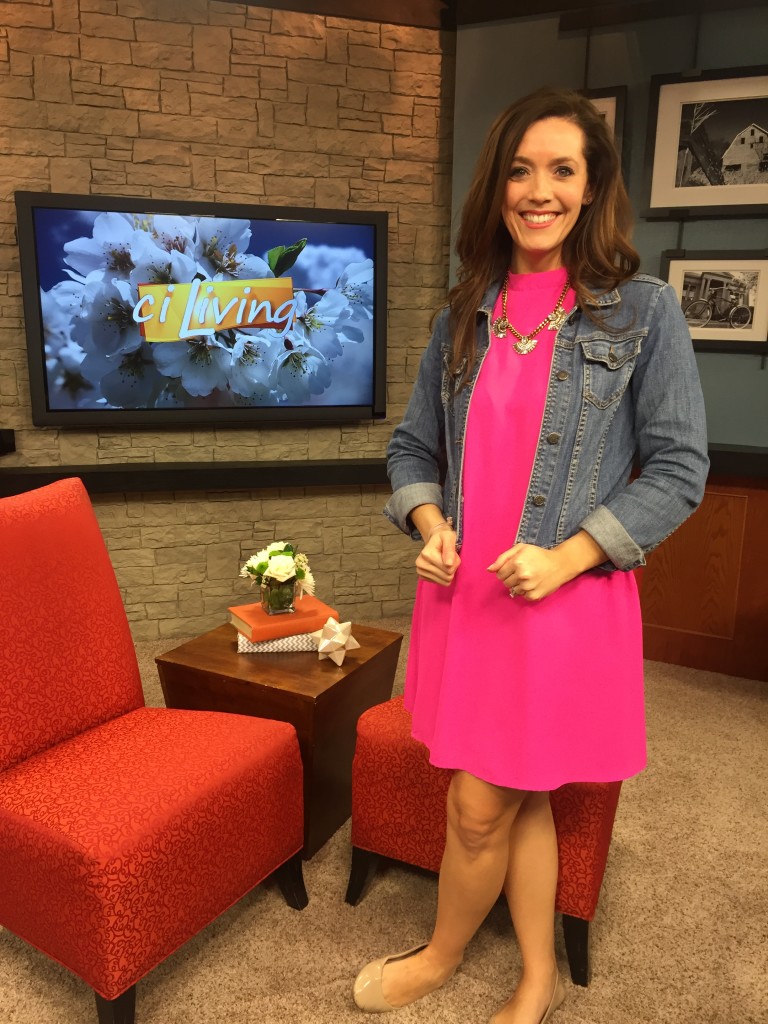 Next up was this HOT pink dress, also by Everly Clothing.
This mock neck slim swing dress is perfect to dress up or down.
Think Easter!
It has a mock neckline, keyhole button back closure, and a fun A-shape fit.
I paired it with a denim jacket and that statement necklace again.
This was definitely the most popular look of the week according to my Instagram!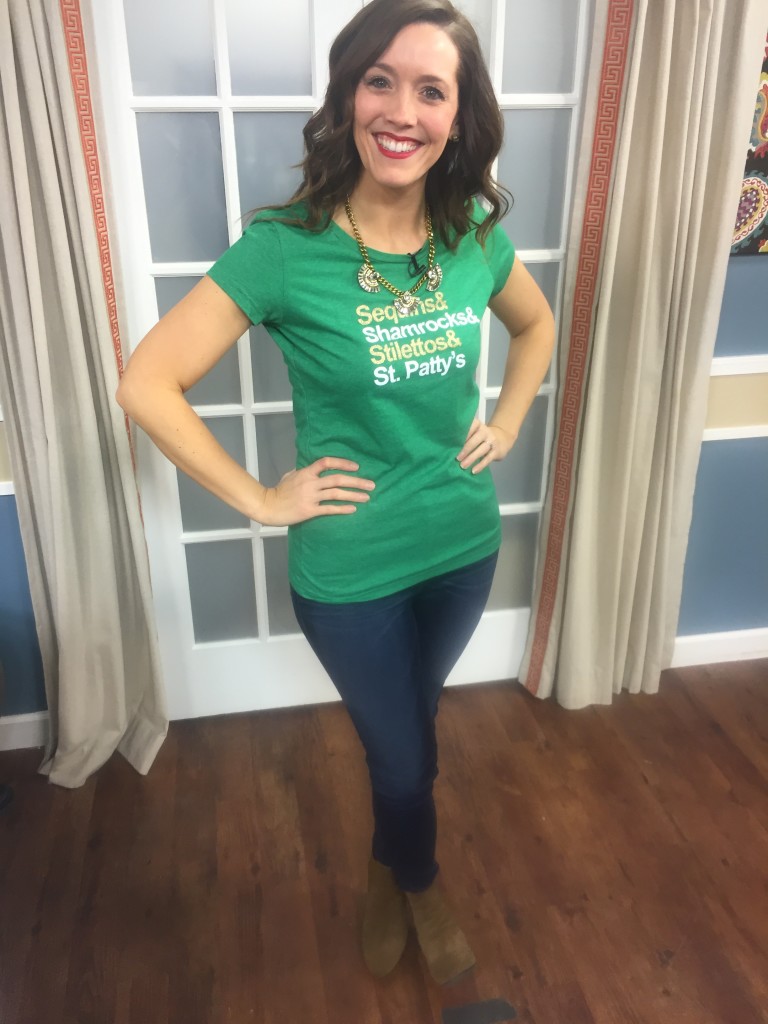 It was St. Patrick's Day on Thursday!
I LOVED this tee by Tiff + Jenn of t+j Designs.
It was PERFECT for St. Patty's Day!
This tee is fitted and features a scoop neckline.  If you're looking for a looser fit, size up.
And can we talk about these Level 99 denim jeans.
OMG.  Super slimming. Super comfy.
I could probably live in them.
(But I don't think Anna would like that very much.)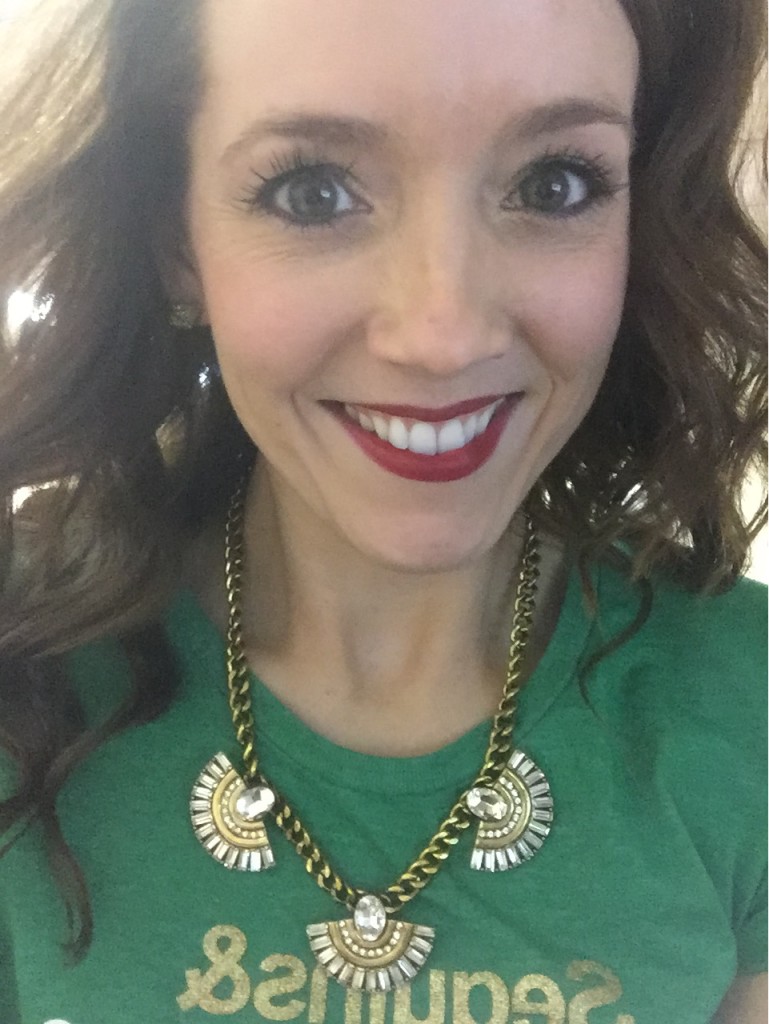 And there's that statement necklace again!
Can't have a gold and glitter graphic tee without a little bling!
And I love the JaxKelly druzy studs!
It's like wearing little gold nuggets in your ears.
Plus, what's great about JaxKelly druzy studs is that no two druzies look alike.  They're designed to be sisters, not twins.  How fun is that?  Plus after learning more about JaxKelly, the designer, Kelly, handcrafts each piece to exemplify the qualities that bond sisters and friends.  I love that.
After my Mascara Review Round-Up I decided to give the L'Oreal Paris Double Extend Mascara a try.
I wasn't impressed with it going on at first, but after looking at this selfie, my lashes don't look half bad.
And I can't pass up a chance to rock the red lip with my MAC Russian Red lipstick!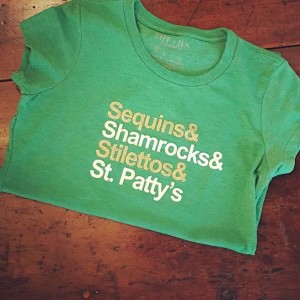 Just FYI – this tee is now HALF OFF in store!
Run. Don't walk.
Boom.  You're now set for St. Patrick's Day next year!
You're welcome.